As Canada's housing market continues to heat up, blind bidding wars remain the norm, and, unfortunately, buyers face a lack of transparency as they have no idea how much others are willing to pay for a property, often leading to buyer frustration.
And, while sellers may rejoice at the opportunity to sell their property for above asking, these same sellers might also miss out on receiving the highest-possible bid offer to the lack of transparency for buyers.
As such, auctions are becoming more common, as they can often generate significant buzz and draw interest that a property might not receive otherwise, leading to a higher selling price than through the normal MLS/listing process, according to Century Auctions.
This happens to be the case for a $6.5-million home in Kelowna, BC that will be heading to the auction block next month.
READ: Luxury Real Estate Market Sees Unprecedented Growth in First Half of 2021
Named Avanti on Hobson, the property is a Mediterranean-inspired mansion in one of the region's most sought-after neighbourhoods and features 22-foot cathedral ceilings, seven bedrooms, and nine bathrooms — all spread over 10,000 square feet.
But let's not forget about the pool, two garages, and the incredible custom-designed kitchen — putting the home in a league of its own when it comes to Okanagan real estate.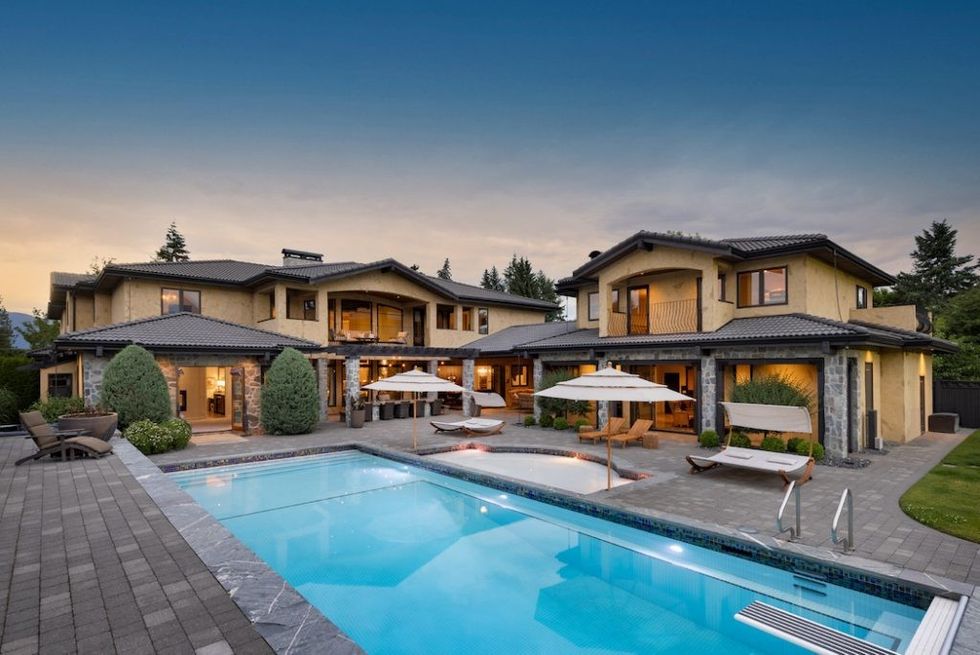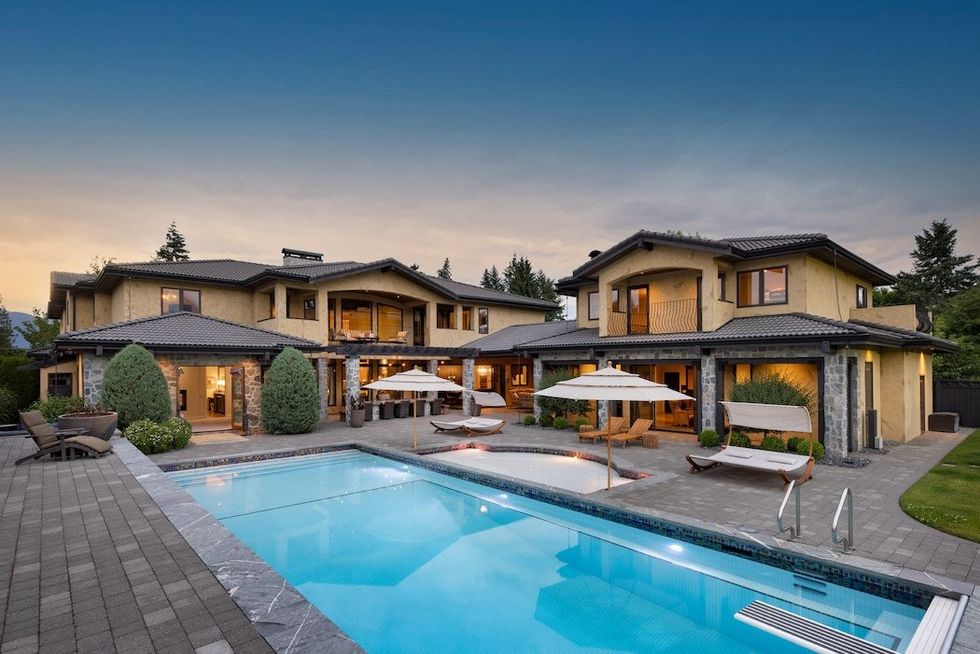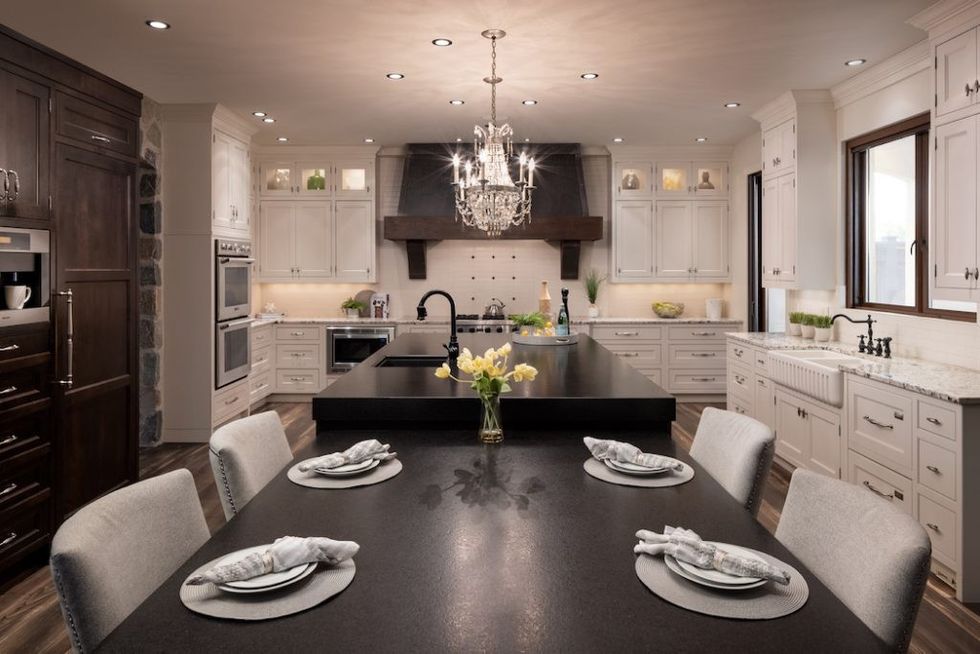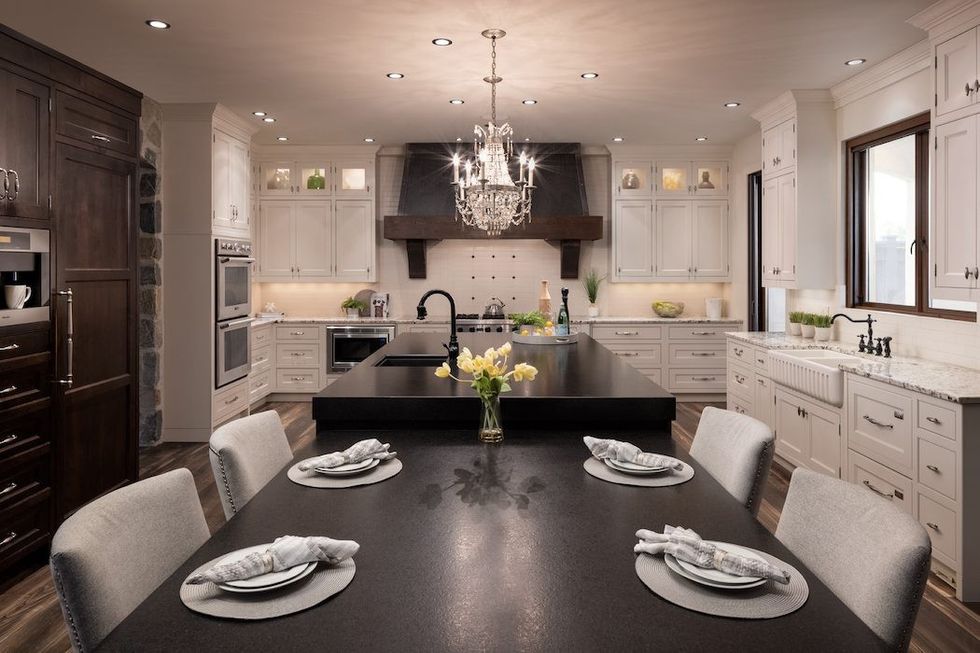 According to the Association of Interior Realtors, the average price for a residential home in Central Okanagan hit $996,331 in June, a 33% year-over-year gain, as residential real estate sales across the region are at a record high despite low inventory of listings.
At the same time, the luxury home market is still going strong, as suggested by the Avanti on Hobson listing, which will be auctioned through Precision Real Estate Auctions with no reserve price starting August 16. This means that there are no minimum bids or reserve prices, and the home will be sold to the highest bidder on August 19.
According to Precision Real Estate Auctions, in the past, real estate auctions were considered something that desperate sellers choose, or for properties that the bank owns. However, modern-day real estate auctions include a much wider range of sellers, and over the last few years, the number of homes sold by auction has steadily increased.
It's also been said that auction processes are a move that can help reverse rising home prices, however, the Ontario Real Estate Association (OREA) recently said that auctions won't actually help.
OREA argues in jurisdictions where auctions are common, prices have risen as "auction fever" leads to higher bids.
"Unfortunately, for too many, the current real estate market is a frustrating game of musical chairs, with more and more people circling a fewer amount of chairs," said OREA CEO Tim Hudak.
"The experience can be discouraging: a hopeful buyer competing with dozens of bidders for homes…


Read More: Could Auctions Become the New Norm for Luxury Home Sellers?