Welcome to the Daily Digest, featuring the latest content from TheEastsiderLA.com.
---
Hope your weekend went well. After a stretch of hot weather, the days ahead should grow gradually cooler, with highs expected to top out in the mid 70s by week's end.
Before reading on for your Monday batch of stories, please consider starting your week with a financial contribution to The Eastsider. We could sure use your support to keep providing you neighborhood news and information. Go here to contribute.
Jesús Sanchez, Publisher
• Got a story idea or photo to share? Submit it here.
• Support Community News: Contribute today to The Eastsider 

EASTSIDE SCENE
---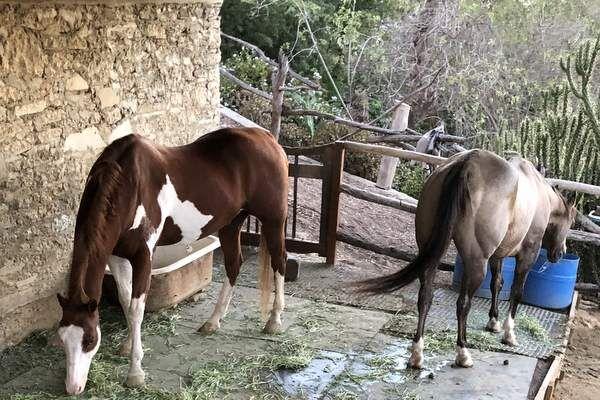 It was not too long ago that a hilltop stable next to Elysian Park was empty. But on a recent walk in the park, Jeremy Rosenberg was surprised and delighted to discover that the stable was once again sheltering horses. Give them extra room when you pass them on the trails.
Go here to share your neighborhood photos or send them to hello@theeastsiderla.com. You can also tagyour Instagram photos at #theeastsiderla.

NEWS
---
Los Feliz fire
Firefighters quickly knocked down a fire in a detached garage Sunday night in the 1900 block of North Alexandria Avenue,  according to LA Fire Department. Flames initially threatened an adjacent two-story apartment building, but firefighters were able to keep the fire from spreading. No injuries were reported.
Debs Park homicide 
A…


Read More: Celebrity real estate deals | Last-minute recall voting | Daily Digest Evening